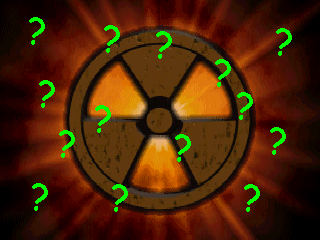 Title: To be announced...
Video: Duke Nukem 3D
Completed: Hopefully by the Spring of 2003


I'm working on another cartoon, this time filmed entirely in BUILD! Not only is it not another (Carmageddon) music video, but mouths move, too!
I began this project in September, and had hoped to have it done by December, but production came to a halt in October when I had to reinstall Win-d'ohs again. Now, not only do I have my system up and running, but I've got three times as much RAM, and I finally replaced that broken fan on the CPU. Still need a new computer, though.

Finals are next week, then I should be able to make a lot of progress.

Under production. 352x240 resolution.